sep
Common Fish of the Northern Territory
Barramundi
If we were playing Family Feud and the question was "What do you associate with the Northern Territory?" One of the top answers would have to be BARRAMUNDI. And it's no secret that tens of thousands of visitors come to the Northern Territory each year to try and land a Barra.
Fingermark / Golden Snapper
These guys are superb eating and usually plentiful. They can be caught in the rivers and creeks, but if you want to chase big ones, you need to head outside to the reefs.
Threadfin Salmon
If you want to target Threadies, the mouth of rivers would be your best bet. The only Threadfin Salmon I've caught have been trolling for Barra along some mangroves near the mouth of a river where it opens out to the Gulf Of Carpentaria. I'm still yet to catch a real big one.
Black Jew
I've found Jewies are plentiful in the Northern Territory and they get big. I've seen loads caught well over a metre in length. They are great to eat fresh. Some people don't like freezing Jewfish.
Mangrove Jack
I find some days you can catch a heap of Jacks, and others you will get none. They are very common in the rivers and creeks. And like Golden Snapper, you can get really big ones out on the reefs. Far less common though. If you wanted to target big Jacks, I reckon you'd be better off fishing the East coast of Queensland.
Cod and Groper
Some people love catching them and keeping them. But they are in my "vermin fish" category. They get thrown back. As one positive, you do get some absolutely gigantic cod and groper here in the Territory. They are good fun to catch, and they are so tough. You will never have a problem releasing them.
Reef Fish - Including Red Emperor, Tuskfish, Parrotfish, Nannygai, Coral Trout and more.
Most of these species are regarded by many as the best fishing for eating. There are plenty of them out on the reefs. The good days fishing on the reefs are the best days fishing you will ever have.
Palegics - Including Spanish Mackerel, Travelly, Queenfish and more.
Target these guys just for fun. Such big, powerful fish. A couple more would include Tuna and Cobia. Sometimes you will see tuna jumping out of the water. You can chase them with your boat and throw a lure at them and be guaranteed a hookup. Good fun, but after you have caught a couple your arms will be buggered.
SEASON 1 COMING SOON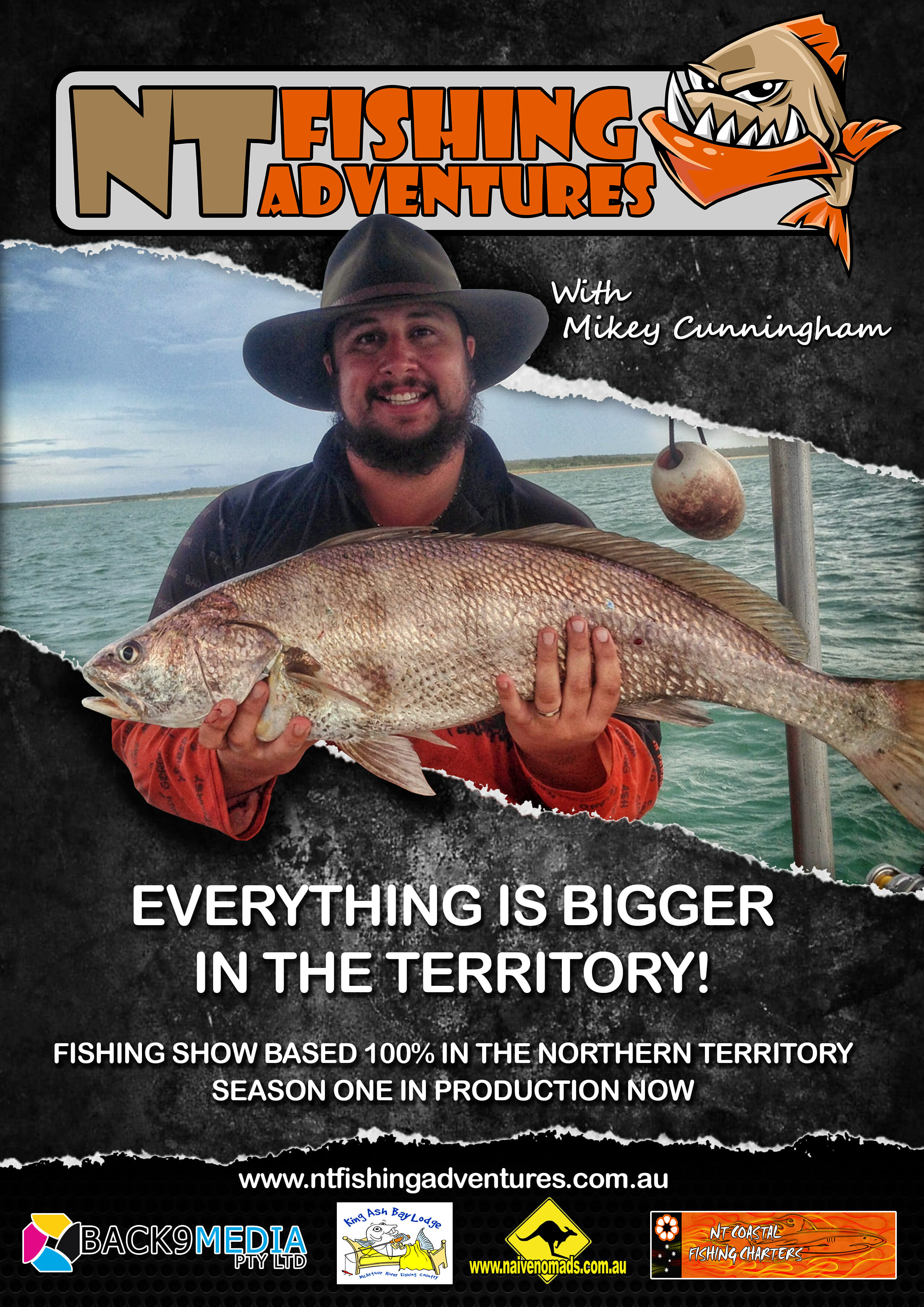 sep
© 2017: "NT Fishing Adventures", All Rights Reserved
| Travel Theme by:
D5 Creation | Powered by: WordPress